Santa Barbara Pest Control Services
Santa Barbara Live Animal Trapping
Thank you for taking a moment to learn how we can help you with your pest control problems in Santa Barbara with rats, mice, gophers, moles, raccoons, skunks, opossum and other pests. Here are the most popular reasons we make a great choice:
We Are The Rodent Experts In Santa Barbara
We are SPECIALISTS in Rodent Pest Control:  This includes Rats, Mice, Gophers, Moles, and Voles.  Since 1999 we've been ridding Santa Barbara properties of these damaging pests.  This direct experience and specialization makes us more qualified, but more importantly more effective.
Santa Barbara's Live Animal Trapping Experts
We also SPECIALIZE in Live Animal Trapping:  We are licensed experts for trapping and removing live animals from your property.  We can rid your property of Raccoons, Skunks, Opossum and a few other animals.  We do it humanely and safely.
Fast, Effective Pest Control in Santa Barbara County
We keep our rates AFFORDABLE, and our service EFFECTIVE: Because we specialize, we are able to reduce our costs and overhead.  We also work hard to keep your pests from coming back and that can save you money.  We also have other money-saving steps built into our systems to help keep down costs for you.
Call us today for more information and to arrange an appointment for our pest control experts.
Our Blog
Santa Barbara's Most Wanted: The Ground Squirrel Rodent Problem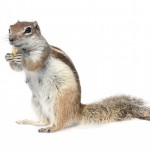 Ground squirrels are invading Santa Barbara! Among the top three reasons our Santa Barbara pest control customers call us for pest control service, ground squirrels have been wreaking havoc across the county. These rodent pests are known for their voracious appetite for destruction and are currently on a very small, sometimes cute rampage in our communities. […]